Description
Epygi QX200 IP PBX VOIP System (New)
1 Year Warranty and Free Tech Support.
Product Overview
The QX200 VoIP System is equipped with four FXO ports to connect to the PSTN. Also included is SIP trunking, so the QX200 can connect directly to an ITSP at no additional cost. The QX200 VoIP System starts with support for 24 IP phones, which can either be manually connected or automatically configured.
Auto-recognition and auto-configuration capabilities between the QX200 and certified IP phones simplify installation and operation, giving you the ability to modify automatic assignments through the Graphical User Interface (GUI). Also, integrated into the QX200 VoIP System is a router, DHCP and firewall with intrusion detection and prevention; therefore, allowing your small business a complete network that can be managed by a single device.
When rack-mounted and paired with an Epygi QX Gateway, power redundancy provides added protection.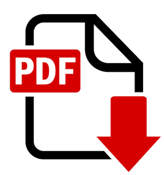 QX200 Tech Data Sheet
Key Facts

Interconnection with
QX Gateways

| | |
| --- | --- |
| Analog phones | 2 |
| IP phones | 24 |
| Additional IP phones with keys | 176 |
| Total phones | 202 |
| Concurrent calls | 64 |
| FXO PSTN ports | 4 |
| Ethernet LAN port | 1 |
| Ethernet WAN port | 1 |
| Audio In port | 1 |
| Audio Out port | 1 |
| SD slot | 1 |

GATEWAYS
Recommended
Number (max)
QXFXO4
16
QXISDN4
8
QXE1T1
2 (E1 mode), 3 (T1 mode)
QXFXS24
8